First Home Scheme at Garrison Point makes it possible to own your own home
Date posted 04/08/2022
---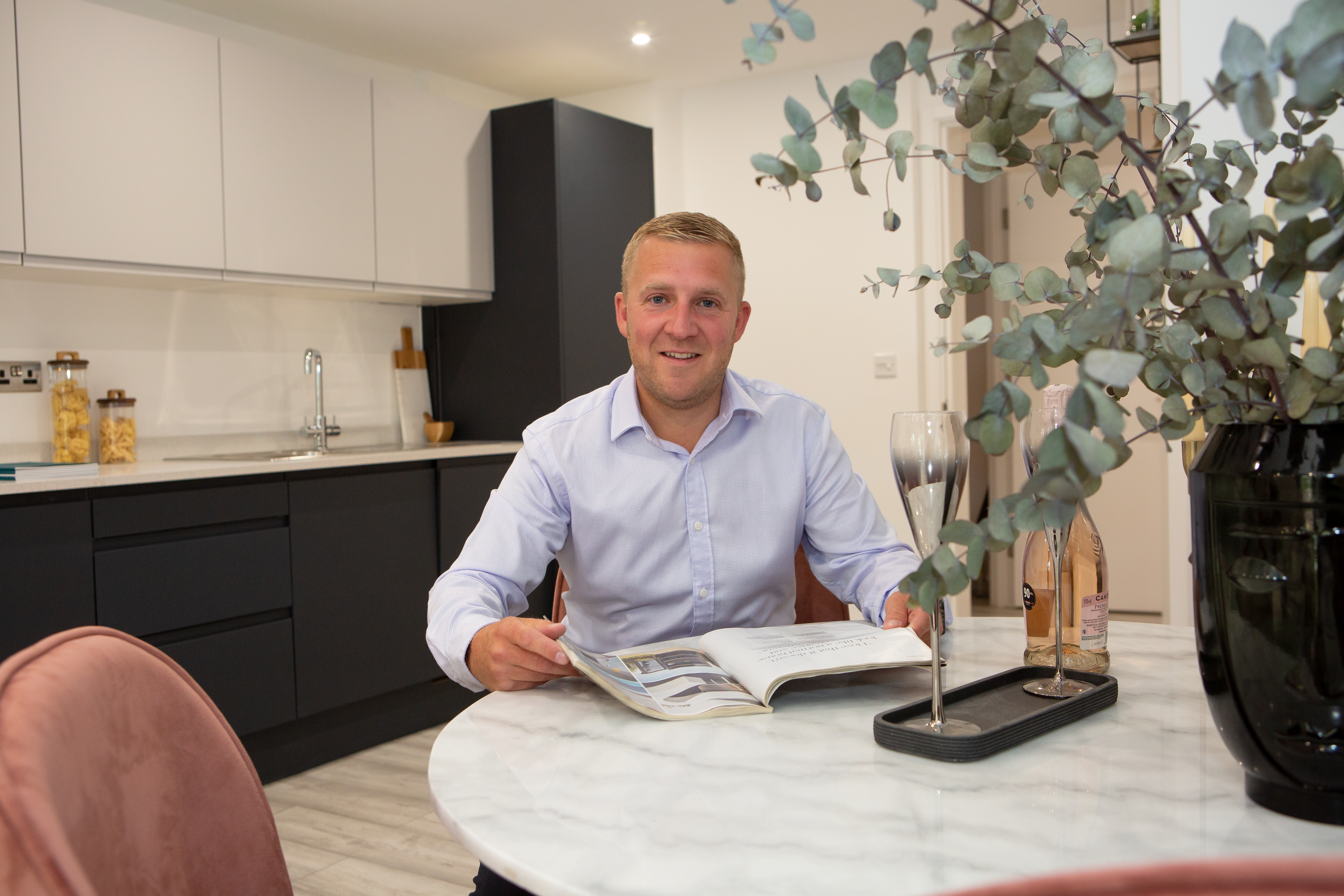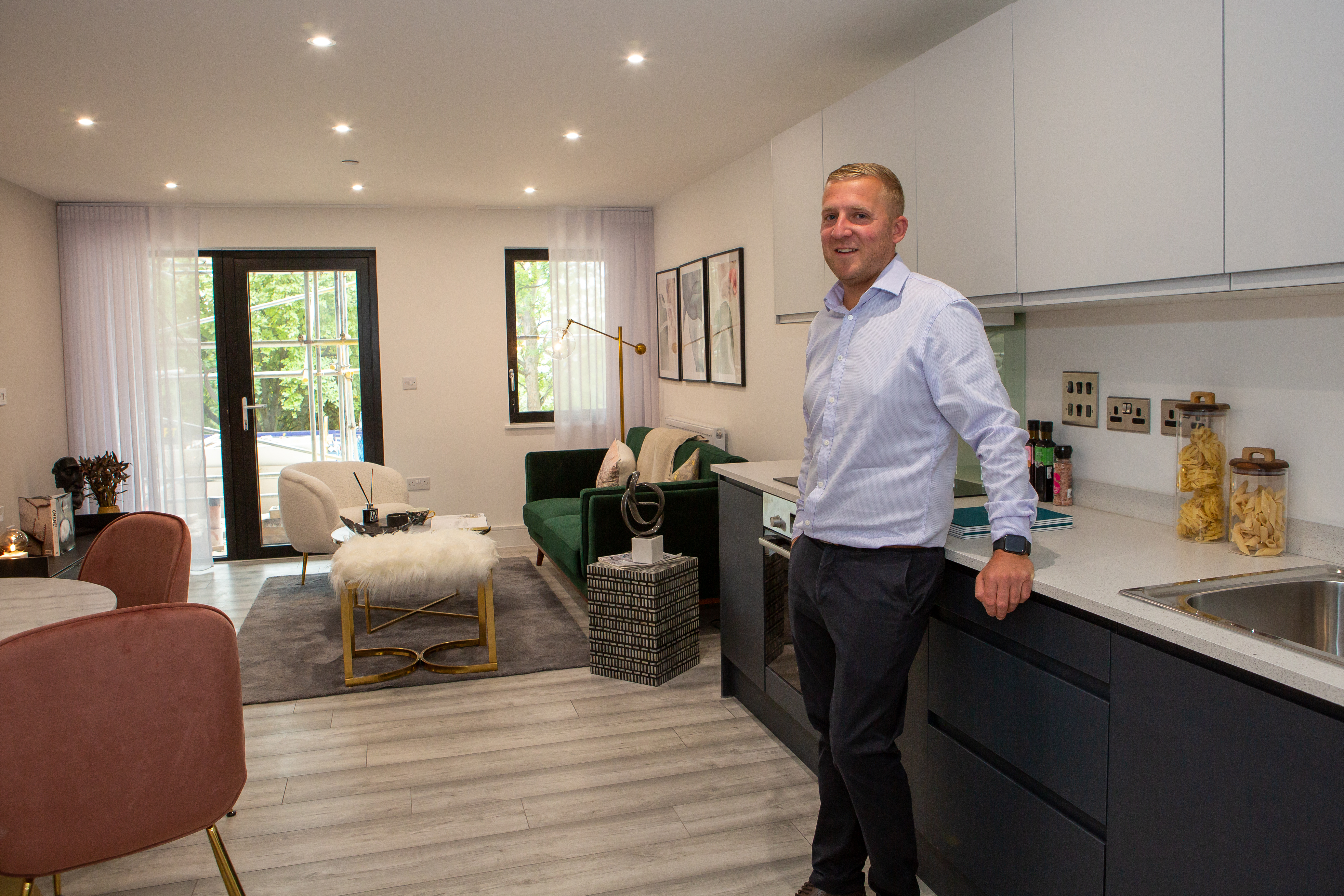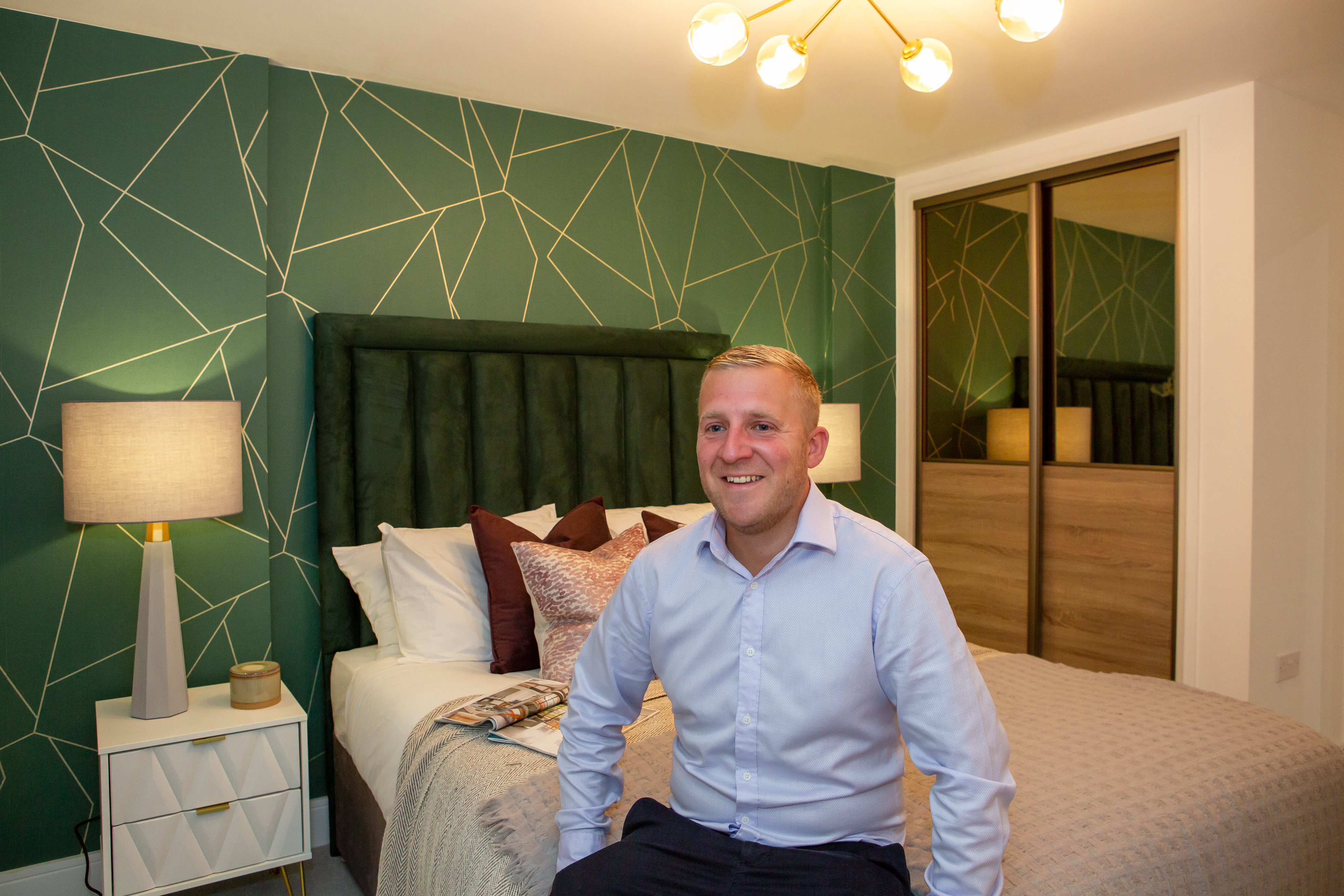 After nearly two years of searching and becoming more and more despondent about his chances, Craig Field is delighted to finally be able to find an affordable new home to buy.
Craig, a retail Operations Manager working in London, had lived in the Medway area of Kent all his life. During the Covid pandemic, he put his mind to saving up to be able to afford his first home but with very little success.
"I had been looking at Shared Ownership and Help to Buy but when I discussed my options with a mortgage advisor, even with a decent salary and having worked full time from the age of 19, I still couldn't afford anything that I wanted to live in," explains Craig. "I had signed up to a Shared Ownership website when details came through about a development in Chatham called Garrison Point. This is when I heard about the First Home scheme and the chance to get on the property ladder suddenly seemed achievable."
Garrison Point in Chatham town centre offers a ground-breaking new scheme that allows buyers like Craig the chance to buy a property that they love, at a 30% discount of the market value.  The discount scheme is only available to first-time buyers and the idea is that the buyer, using a deposit and mortgage, purchases 70% of the property to get onto the housing ladder and when they decide  to move on, the scheme discount will be re-applied to the new value for the next owner, keeping the home affordable for other first time buyers. The innovative part is that the buyer does not have to pay a monthly rent fee on the 30% they don't own, unlike other schemes.
"To put it simply, without the First Home scheme, I just wouldn't have been able to buy a home here," adds Craig. "I had visited lots of other developments nearby but none of them were affordable or matched the high standards that Garrison Point offered. I really didn't want to have to buy somewhere that I didn't particularly like or was tiny because that was the only options available to me."
Craig has been able to buy a two-bedroom flat at Garrison Point and it was the high levels of design and detail that drew him in. The smart specification includes high-quality brands such as Bosch appliances, Karndean flooring, built-in wardrobes to the primary bedroom and hotel-style bathrooms with a luxurious feel. Internally, the flats maximise the space and light and every home also enjoys their own private outdoor space with dedicated balconies.
As a first-time buyer the finance options can feel quite overwhelming but the team at Garrison Point were on hand to provide advice and give him all the info that he needed as Craig explains: "I felt supported in the process and James in the office has been fantastic in talking me through the next steps and just generally reassuring me. I was put in touch with a solicitor who knew about the scheme, which was also very helpful."
Working in London, Craig needed to find a home that was commutable. The train station is a short five minutes' walk away and Chatham has excellent rail and bus links with London Victoria station less than 50-minutes away. Road connections are excellent too with the M25 just a 20-minute drive away, offering links to many other major routes.
"I worked the whole way through the pandemic, which is how I saved up the deposit that I needed," adds Craig. "I can't wait to move in at the end of the year, it will feel fantastic and such a sense of fulfillment and achievement after the struggles of the last few years."