Medway Light Nights 2023
Date posted 23/01/2023
---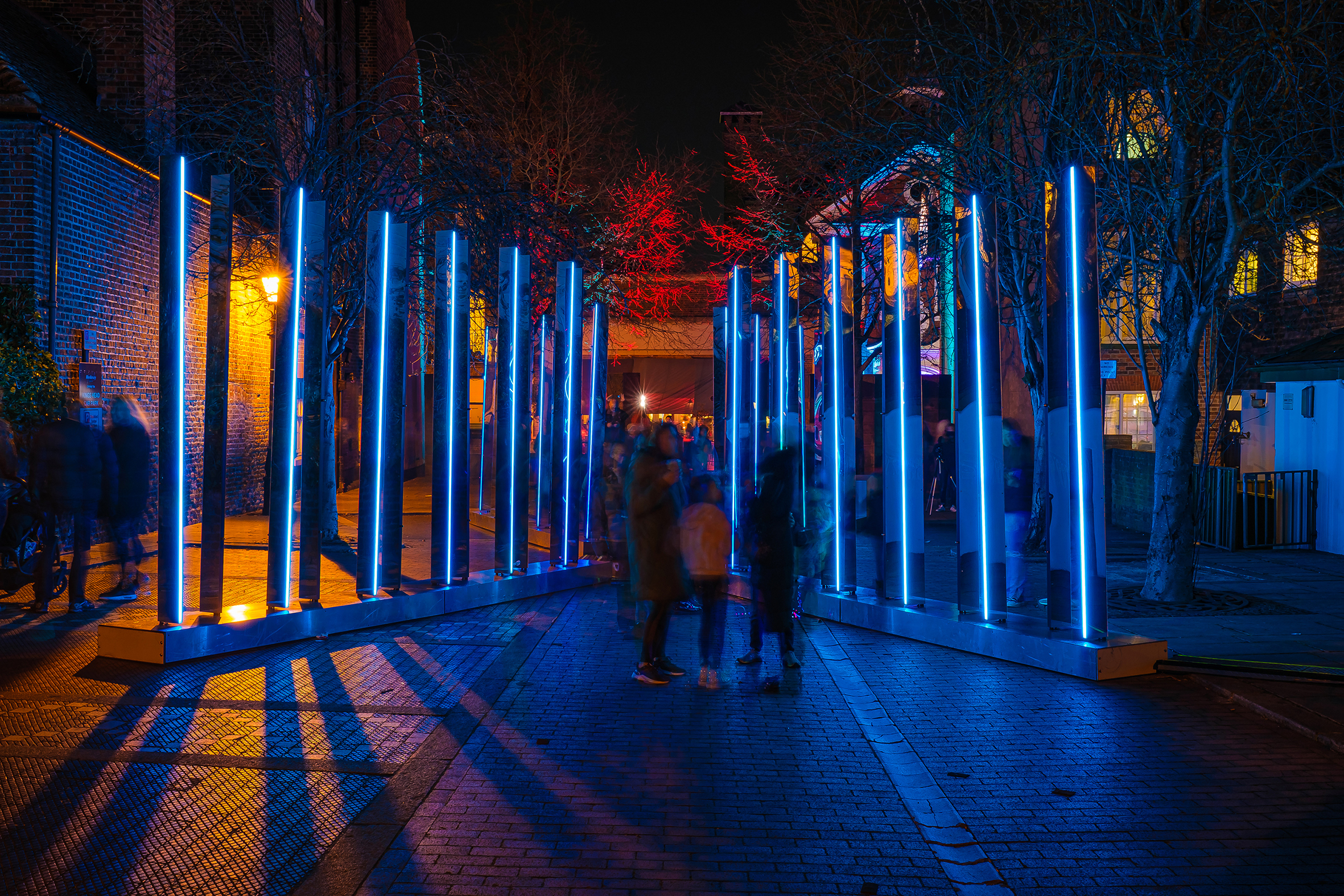 Medway Light Nights is back!
Following the success of Medway's first free festival of lights, the two-night extravaganza is back and set to be even bigger, better and brighter!
Colourful, creative displays, including a 12-storey-high interactive installation, will illuminate Medway's naval town of Chatham from 6-9pm on Friday, 10 and Saturday, 11 February 2023.
The high street will be transformed into a work of art and performance celebrating Chatham's landscape and local stories, with each playful and accessible installation themed around #LoveChatham, highlighting the town's growing creative community and strong relationship with local artists. 
Produced by outdoor arts company, Emergency Exit Arts, Medway Light Nights is supported by Arts Council England, and the commissions will reflect the area's rich history and diverse culture.
The event will be launched on Friday with a lantern procession, organised by Ideas Test, Cohesion Plus and Intra Arts, with hundreds of school children further lighting up Chatham town centre.
Look out for #MedwayLightNights and #LoveChatham on social media for updates.
For further details visit
https://www.visitmedway.org/events/medway-light-nights-2023-93891